Can tennis shoes be used for basketball? This is the most common question of people who play tennis and basketball simultaneously. Maybe they ask this question because they don't know the difference between these games. If you look from afar, the lower body movement in both these games is almost the same. I think that is where people get the idea of wearing the same shoes for both these games. However, the answer to this question is that you can wear tennis shoes to basketball games but you shouldn't.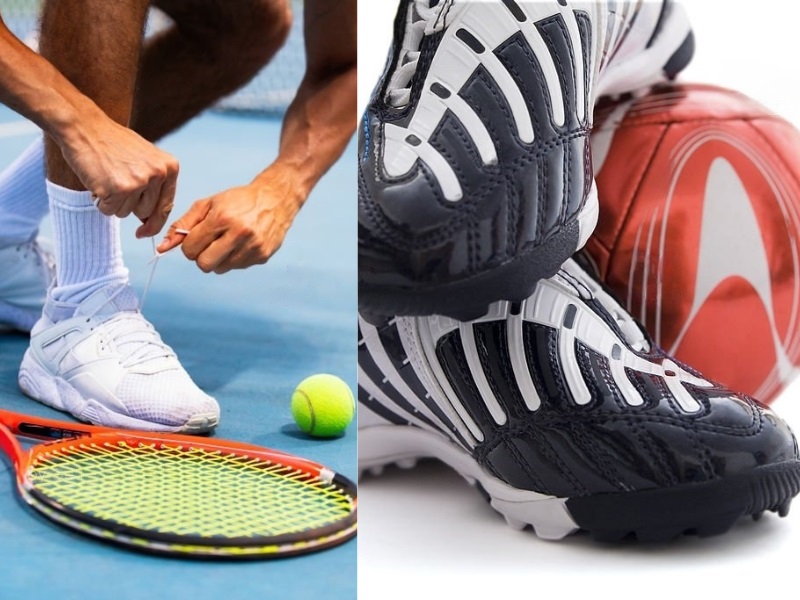 Can Tennis Shoes Be Used For Basketball
One might think that there is no difference between tennis shoes and basketball shoes but the truth is far from that. In fact, both of these shoes are designed while keeping the requirements of the game in mind. For playing basketball, you need a pair of more stable shoes that provide you with an overall balance so that you can efficiently move around the court with the agility of a gazelle. However, tennis shoes for all courts are built to be sturdier so that you would be able to move on various court surfaces.
But the question remains, can you or can you not wear tennis shoes for basketball? The answer is yes, you can use tennis shoes for basketball but only for a short period of time until you get yourself a new set of basketball shoes. In this way, you will be able to play both of these sports at once without feeling burdened to purchase those expensive shoes at once. However, make sure that you do replace them with more suitable shoes because a lack of proper shoes will definitely hamper your performance on the field.

Are Tennis Shoes and Basketball Shoes The Same
No matter what you see, or what you think you see, tennis and basketball are two very different games and require totally different foot movements. Basketball shoes need to be more stable and provide extra support and protection to your ankles whereas tennis shoes need to have softer heels and much more cushioning to support the forefoot. So, that was just a tiny glimpse of what is included in this article. If you want to know everything, take a few minutes and read through this entire article to clear away any doubts you might be harboring.
Risk Of Injuries And Poor Performance – Are Basketball Shoes Good For Tennis
It is a given that you must wear proper shoes for every kind of sport. It is the same as wearing a three-piece instead of a bathing suit while you swim. Sounds ridiculous? Exactly! Basketball is a game that requires quick all-around movements which can take a toll on your ankles if they are not properly supported. This is the reason why all basketball shoes provide extra support and protection to your ankles. However, tennis does not put pressure on the ankles so ankle protection becomes unnecessary for that game.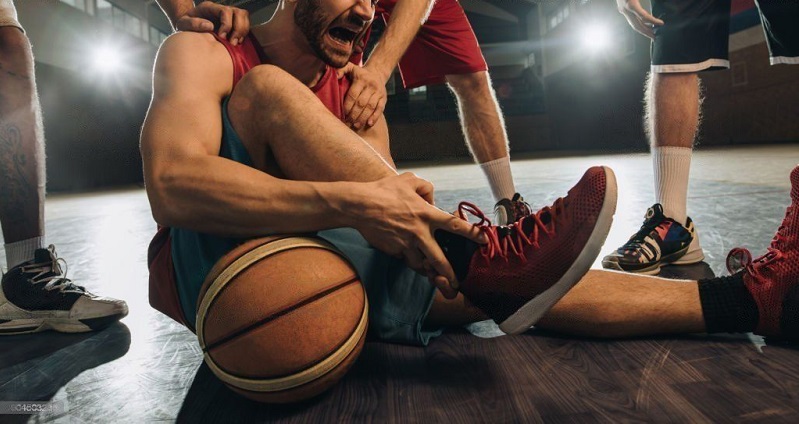 So, have you seen the difference yet? Tennis shoes do not provide ankle protection because it is not a requirement of the game. Now imagine you wear tennis shoes to a basketball game leaving your ankles be all bare and vulnerable begging to get injured. Sounds cool? Of course not. Besides, it will also negatively impact your performance on the field since your shoes wouldn't provide you adequate support and balance to cater to your movements and needs. And God-forbid you may even take a fall and get a sprain if you are playing with trained professionals.
Benefits Of Playing Basketball In Tennis Shoes
There are only two advantages of wearing tennis shoes to a basketball game. First, you wouldn't have to wait till you get a new pair of basketball shoes in order to start practicing. In simple words, being able to wear tennis shoes to basketball relieves you of the stress of buying basketball shoes right away. However, that does not mean that you shouldn't get them at all. The second benefit would be that you wouldn't feel uncomfortable wearing tennis shoes to basketball games initially. However, as you start playing with trained players, you will start feeling the difference.
Comparison Table – Shoes For Tennis And Basketball
| | | |
| --- | --- | --- |
| Feature | Tennis shoes | Basketball shoes |
| Weight | Lighter | Heavier |
| Sole | Lighter sole-herringbone/bumpy pattern | Heavier sole-herringbone pattern |
| Top | Lower-top | Low/mid/high top |
| Cushioning | Lighter to medium cushioning | Heavy cushioning |

Are Tennis Shoes Good For Basketball
While both tennis and basketball shoes may look similar, they are designed for different purposes. Tennis shoes have a flatter sole and are designed for lateral movements on the court, while basketball shoes have a thicker sole with better shock absorption for jumping and landing. Wearing tennis shoes for basketball can increase the risk of injuries and impact your performance on the court. It's best to invest in proper basketball shoes that cater to the specific demands of the game.
Wear Tennis Shoes For Basketball – Pros and Cons
Pros-
1- Versatility for multi-sport use
2- Good traction on hard courts
3- Durability for intense movements
4- Lightweight design enhances agility
5- Cost-effective option compared to specialized basketball shoes
Cons- 
1- Insufficient ankle support
2- Limited cushioning for impact absorption
3- Reduced breathability may cause discomfort
4- Suboptimal traction on smooth indoor courts
5- Lack of basketball-specific features for optimal performance
Final Thoughts – Tennis Shoes vs Basketball Shoes
So, to sum up, this entire debate, on that are basketball shoes good for tennis, it is safe to conclude that tennis shoes are not an ideal alternative to basketball shoes. You may use them for a few days initially as you start practicing but that would have to stop as you advance your game and start playing with trained professional players. Otherwise, you will have to face the risk of getting seriously injured in the field. Frankly speaking, I wouldn't fancy a sprained ankle just because I was too cheap to get myself a new pair of basketball shoes. Trust me, it is a safe investment!
Frequently Asked Questions (FAQ)
Do tennis shoes work for basketball?
You can make your tennis shoes work for basketball but that wouldn't last for long. And sooner or later you will have to buy yourself a new pair of basketball shoes. This is because tennis shoes are just not right for basketball games. They do not provide enough support and protection to the ankles, nor do they provide enough stability and balance to the player. However, they aren't uncomfortable to wear to the basketball game.
Do you need special shoes for basketball?
Yes, you definitely need specifically designed basketball shoes for playing basketball. This is just a universal rule of law that you must wear the proper gear to every game you play. Only then will you be able to get ahead in that game otherwise you will just be an average player who is never good at anything. Want to be that person? No? Then get the proper shoes!