Have you recently invested in expensive, famous, and technology-oriented Tennis shoes, but are not sure how tennis shoes should fit? Well, you are at the right place to satisfy your knowledge craving.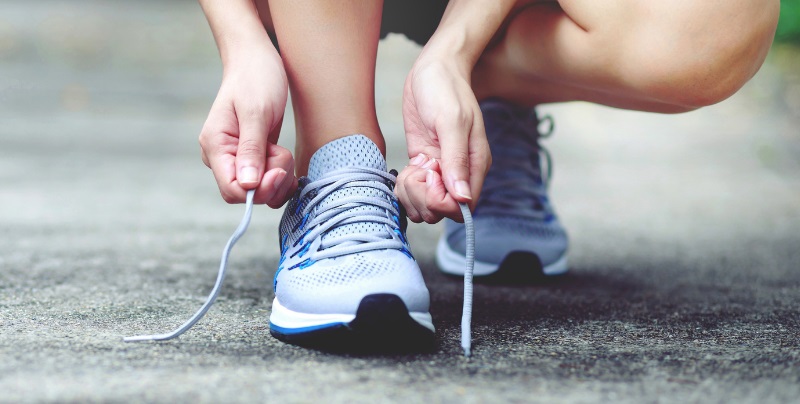 Tennis Shoes Introduction
Tennis is an interesting racket sport that involves a lot of jumping, stopping, lateral movement, and running. Whether you play Tennis singles or double games, you need the right kind of equipment to hit the courtroom with confidence.
Therefore, Tennis is not about investing in the high-quality, compelling racket set, but the footwear also holds equal importance. Because, of course, when you are comfortable, you can receive or return the ball on point. Also, keep in mind that tennis shoe fitting is different for men's and women's feet. So, having the right Tennis shoes and knowing how Tennis shoes should fit should be your utmost priority.
Tennis Shoes Structure
Before discussing how Tennis shoes should fit you, you should educate yourself about the structure of a shoe. It will help you analyze the shoe specification and optimize it with your foot requirements.
If you know the nuts and bolts of the game, you must know the ankle injury risk is relatively high. Thus, Tennis shoes have a locked property to prevent your ankle throughout the session. Basically, Tennis shoes are typically flat with different patterns on the upper and midsoles. However, the bottom sole is aggressive for the required traction to interact with the court surface with a firm grip. In any case, Tennis shoes should comfortably fit while giving room to your feet to breathe.
How are Tennis shoes Supposed to Fit?
We all know that footwear preferences impact the player's overall performance because if a player slightly diverts his attention from the game to adjust the shoe, it can cost his game.
Tennis shoes are supposed to provide support, comfort, stability, and confidence to the player to play at his full potential. Therefore, while choosing the right Tennis shoes for yourself, you must consider a few points to get the most out of them.
Stable and Secure Fit
Your Tennis shoes should not be too tight to make you tired and not too loose to disturb you with the lateral movements. Therefore, Tennis shoes must provide a secure and comfortable fit, so you won't feel like diverting your attention to anything.
In addition, ensure there is not enough room for the foot to move inside the shoe. Ideally, keeping the ½-inches of distance between the end of the shoe and the longest toe would help the foot breathe and relax. Also, it gives you enough flexibility to stop, turn, and sudden change your movements without experiencing any fatigue or pain.
Lateral Support
Ensure your new Tennis shoes give you next-level lateral support because lateral movements are the foundation of Tennis sport. You can start with ensuring the inner sole cushioning compensates for the heel arch and moves to the heel collar and counter to ensure stability.
Your shoe sides should support the ankles, and your feet should feel low and comfortable while being in there.
Personal Preferences
A player's personal preference is always important. Not many players feel comfortable with tight grips as they find it hard to move their feet, considering the heavyweight of the shoes and sudden movements in the courtroom.
Also, many players prefer a glove-like fit to feel the comfortable and soft clothing wrapped around the feet, and other players like to play with their laces to decide whether they want a loose or tight structure. However, sometimes the new Tennis shoes are a little tighter and more restrictive and can give a wrong impression about your purchase. The shoes should become functional according to your requirements 2-3 times after wearing them. So, it is recommended to walk around in your new Tennis shoes before hitting the ground.
Constant Checking's
Remember, not one model is made for everyone. So, if you are getting Tennis shoes based on someone else's recommendations or choice, ensure to get constant checking for your size, sole comfort level, and movement support. You may have to check the size specification in shops or a few days after the purchase because so many factors and foot measurements can turn the tables and become a disaster on a Tennis court.
Moreover, wearing socks can also play a huge role. You may want to invest in Tennis shoe socks and then try the shoes fit while wearing them. Remember to leave ½ to 3/8-inches room between your toe and shoe end to give enough room for the foot to breathe inside. Also, get the socks that prevent chaffing and fight to wick away the foot sweat.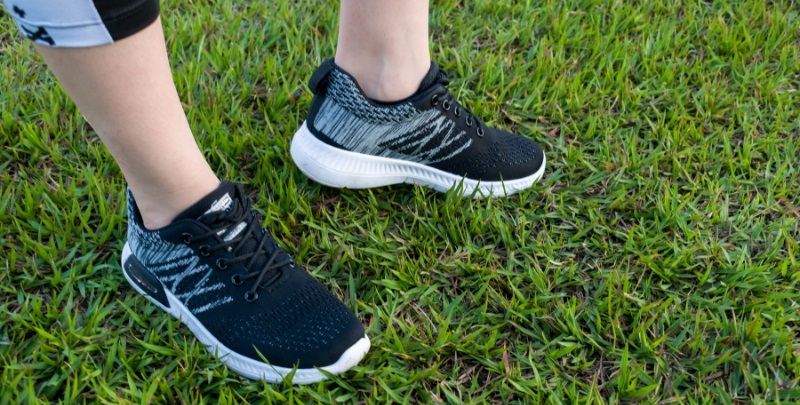 Should Tennis Shoes Fit Snug
The fitting of tennis shoes can be snug, but they should not be very tight. A snug fit allows for better control and stability during movement, while a loose fit can lead to discomfort and potential injury. It's important to find the right balance of snugness and comfort to ensure optimal performance on the court.
Suggestions to Find the Suitable Tennis Shoes
If you are still struggling to get the right Tennis shoes for yourself and wonder how they should fit, here are some quick tips and tricks to remember before investing in the right pair.
Measure Foot Size: Since your feet can change the size and shape over time, get both feet measured properly beforehand. Don't rely on your past measurements. In addition, try to measure the foot size by the end of the day when you are relaxed because when you are walking or using your feet, they may swell and widen their size.
Match the Shoe and Foot Shape: Ensure your Tennis shoe shape and structure resembles your foot shape.
Walk Around in your New Shoes: To check the comfort level, stability, and support offered, wear the shoes and walk around the house on different surfaces to check their reliability.
Shoe Depth: Always check how deep your Tennis shoe is. It should be deep enough to fit your toes irrespective of your circumstances or any special conditions. The toe box shouldn't be too small to make you tired or hurt in pain.
Conclusion
This shoe-fitting situation may remind you of the Cinderella story. Still, it's also about if the shoe fits you, get them, wear them with confidence, and enjoy the glorious victories. This article will briefly discuss some important points that will minimize your Tennis shoe and foot problems while educating you about how Tennis shoes should fit you.