Whether you are a professional or play tennis for fun, every tennis player can improve their performance with a proper tennis workout plan. A fitness plan serves as a roadmap for the steps necessary to reach your target destination.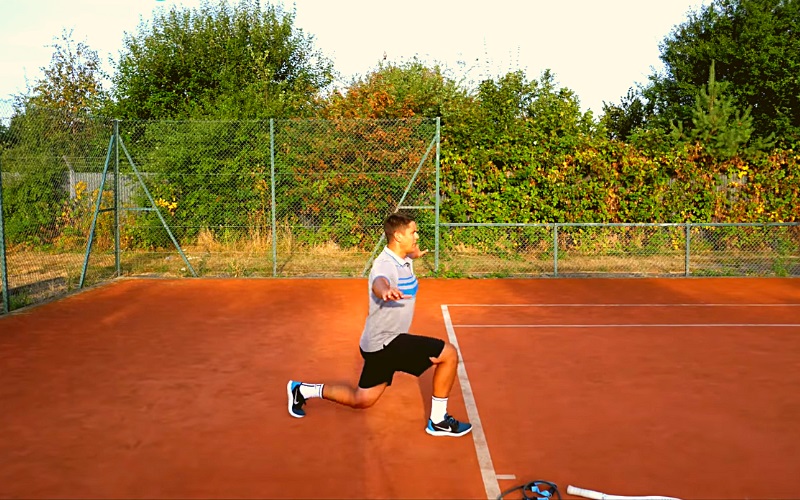 Tennis requires more agility, endurance, and flexibility so you can move swiftly in different directions and do sprints for a longer duration without getting tired. Hence to improve your performance and mental strength in a tennis game, an appropriate tennis workout plan is crucial. In addition, it helps you to improve your performance in court and saves you from unexpected injury.
We have brought you a balanced workout plan so you can stay motivated and get the best out of your conditioned training.
1.

Tennis Workout Exercises – Tennis Workout Plan At Home
To design a tennis workout plan, first of all, you need to look for the most suitable exercises which you will need to add to your routine.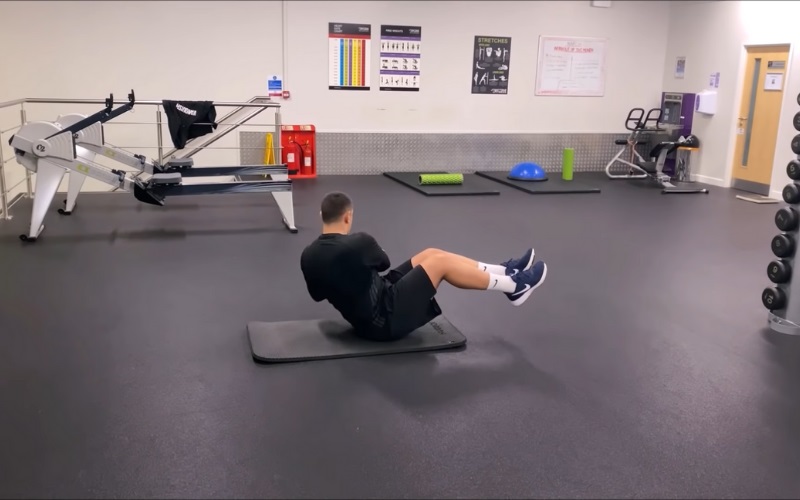 1. Warm-up Exercises
It is fundamental to warm up your body before starting any exercise. You will injure your muscles if you begin your workout without first warming up your muscles. This is due to the fact that cold muscles are more prone to injury. Warming up your body increases your heart rate and blood flow to your muscles. Your muscles will then be activated to complete the activities you have planned. The most suitable warm-up exercise for tennis includes
Jogging
Jumping rope
Muscle stretches
Butt kicks
Sideline sprints
2. Footwork Drills
In order to improve balance and positioning in tennis, your feet should be swift and work like a piston. Therefore, while planning a workout for tennis, footwork drills can never be neglected. Following footwork drills can enhance your foot speed and make your moves more sharp. add
Ladder drills
X drills
Offensive transition drills
3. Side Lunge With Medicine Ball
Side or lateral lunges provide the body core stability, making the upper back and shoulders more efficient. While doing it with the solid ball, your heart pump will be boosted. This exercise is mandatory to increase your body balancing, strength, and flexibility.
Best of all, several different weights of medicine balls are available for players, so that they can select the one that suits them best.
4. Medicine Ball Shuffle
This beginner-friendly exercise delivers your muscles high-power actions, increasing their speed and activity. Medicine balls can be customized to target specific muscles. By alternating between forehand and backhand with the med ball, you can strengthen your upper body core and ensure that your arms never miss a stroke.
5. Squats
Squats help put a strain on certain muscles, resulting in increased strength to your muscles and tendons.
6. Cone Drills
Cons drills are crucial to develop swift swings and enhanced agility. Your tennis workout plan will be incomplete if cone drills are not included.
7. Leg Raise And Handstands
To improve your tennis game, you must be able to change directions quickly and move your hands and legs efficiently. Leg raises and handstands develop stability and strength to adjust the direction rapidly.
8. Speed Drills
Focusing on speed drills is crucial to enhance sprint in your tennis games. For this purpose, you can use a treadmill or use your court. Some effective speed drills include
Carioca
Ten stroke intervals
Skaters
Squat jump
Fast feet
2.

Developing a Plan – Tennis Workout Plan
Now, you can utilize these exercises and devise a proper tennis workout plan to improve your tennis game. For making a proper plan you need to keep in mind the following points.

1. Assess Your Fitness Level
For creating any personalized workout plan, assess your fitness level first. For this purpose
Record your pulse rate before and after running for 1 mile.
Record your number of pushups which you can do in 1 or 2 minutes.
Measure your body flexibility.
2. Focus On Your Goals
Always keep your goals in mind when creating an exercise routine. Include relevant workouts in your strategy if you're seeking to work on foot or want to improve your entire stability core.
3. Make A Balanced Routine
It's usually a good idea to concentrate on specific muscles, but don't forget about your core. Because our bodies work as a unit, it's critical to include a variety of workouts that build overall strength.
4. High Interval Intensity Training
Concentrate on exercises that incorporate short bursts of high-intensity activity followed by low-intensity recuperation periods.
5. Plan A Proper Rest
Resting your muscles is just as vital as strengthening them. Most players begin training with zeal, but eventually, give up. It's because our muscles aren't accustomed to such strenuous activity. Plan a rest after 3 or 4 days of exercise, or if your body feels pain or nausea, give it a break and never try to stress it out to make your muscles work out consistently.
6. Gather Your Work Out Equipment
Before you begin a tennis workout, double-check that you have all of the necessary equipment. More functional yet cost-effective tools are always preferred.
7. Build Up Gradually
Always begin your workout with mild activities and work your way up to a faster speed for proper and long-lasting benefits. This increases your body's stamina, allowing you to perform rigorous exercises without being injured.
8. Monitor Your Progress
Once you have established your tennis schedule, evaluate your personal fitness and make any necessary changes to your schedule every 6 to 8 weeks. This enables your body to simply achieve your fitness goals. You may also see how far you are from your goals and gradually increase the intensity of your workout.
Tennis Workout Plan For Beginners
Starting a workout plan can be a great way for beginners to get into tennis and improve their game. A tennis workout plan for beginners should focus on developing key tennis-specific fitness components, such as endurance, speed, agility, and strength.
One effective workout plan for beginners could include activities such as cardio training, plyometric exercises, and resistance training. Cardio training can be accomplished through activities such as running, cycling, or swimming, while plyometric exercises can improve explosiveness and agility. Resistance training should focus on developing upper and lower body strength, particularly in the muscles used for hitting shots.
It is important for beginners to start slowly and gradually increase the intensity and duration of their workouts over time. It is also advisable to seek guidance from a tennis coach or fitness professional to ensure proper form and avoid injury.
Conclusion – Tennis Workout Plan
It is always recommended to consult any coach before developing a tennis workout plan. Your performance will improve once you are consistent with your training sessions and focus more on your agility, flexibility, strength, and endurance while improving the balance of your whole body.
Tennis Workout plans are always sensitive as you are focusing on power explosiveness for incredible performance. Therefore, always be careful about injury risks while planning a suitable workout.